MisChif's Magical Muses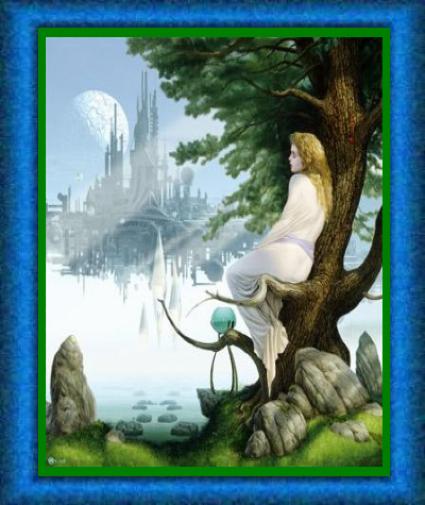 © Michael Whelan
WELCOME
TO
THE WANDERINGS OF MY MIND........
Last Update:
June 28, 2002
These Webpages are dedicated to the mythical, magical world we live in.
Over the last 5 years, I have spent many hours surfing the internet,
in search of things that interested me.
And, over time, I've built a huge bookmark file.
I enjoy the creative outlet of backgrounds, images and graphics and have
had a lot of fun putting pages together to share with other visitors.
Many of my pages are lists of links to pages I found to be well done
and worthy of being passed on.
I have listed a variety of sites which I feel are well done resources
and inspiration for others. In sharing them with you,
I hope to contribute something positive to this medium.
These links show the vast creativity
and spectrum of magic in our world today,
and range from the wonders of nature's magic
to the power of human's technological contributions.
May they enlighten and entertain you
on your journey through the magical world of cyber-space.

This Site is Protected By


MisChif's Fairy God Mother
If you're trapped in someone else's frames,
click here to break out.



This site best viewed with

NETSCAPE 4.7
1152 x 864 True Color (32 Bit)


© 1997, 1998, 1999, 2000 MisChif Design