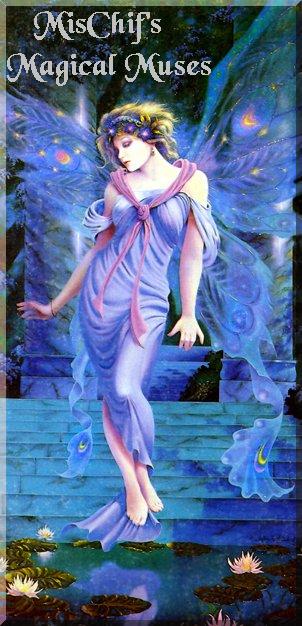 MisChif's
Words of Wisdom
Below you will find special pieces that I've found to be very true,
inspirational and comforting.
I hope you enjoy the wisdom in these pieces too.
MisChif's
Minstrel's of Wisdom Oath


Pages Added
2000
Wings Of A Prayer

2001
My Forgetter's Getting Better
Things To Remember
Attitude
Cleaning Out Our Closets
Our Mirror
Everything Happens For A Reason

2002
Do It Anyway
God's Wings
Women's Wit
Treasure


To Be Added
April 11, 2002
Stairway To Heaven
January 29, 2002
Great Things To Remember
January 26, 2002
Distant Memories
November 21, 2001
Love, Wisdom and The Human Spirit
November 18, 2001
Friends
Butt Prints In The Sand
November 15, 2001
The Road
October 9, 2001
For Harvy
Desiderata
October 5, 2001
The Second Ten Commandments
Life Isn't (revised)
October 4, 2001
What Is Success?
October 2, 2001
The Little Things
September 17, 2001
A Time To Believe
A Time To Believe (version 2)
Web Of Love
Man In The Glass
May You Always Feel Loved
I Wish For You
From A Woman's Heart
Don't Look Back
Life's Tug Of War (version2)
Life's Tug Of War
Forgiveness
Rudy's Angel
Tears Of a Woman
Time Understands Love
Gods' Grocery Store
Did Anyone?
How To Recognize A Good Woman
Classic Lessons From Mother
The Cocoon
Winning Starts When You Start
Angel By Your Side
Women
Words Of Wisdom II
Words of Wisdom
(An Angel Wrote)
It Takes Strength To Stand
Too Blessed To Be Stressed


Other Words of Wisdom Sites
There are so many wonderful inspirational pages on the net now
here's only a few of my favorites.
(Remember to hit the Back button to return here!)
A Good Life
Things I've Learned
Words Do Touch The Heart
If You Have A Dream
The Black Rose
Beauty
Believe In Yourself
Harbour Lights
Visions and Wisdom by Cougar
The Story of the Wind Clan
Angels Of Hope
I Believe
I Believe In You
Eight Gifts That Don't Cost A Cent
Shayna's Inspirational Pages
Eight Gifts

MisChif's Words Of Wisdom Index


Share This Page With Your Friends




Do you like this site? Tell a friend!
Name
Email
You:
Friend:

[ Get your own FREE referral system! ]





© MisChif Designs 1999, 2000, 2001, 2002