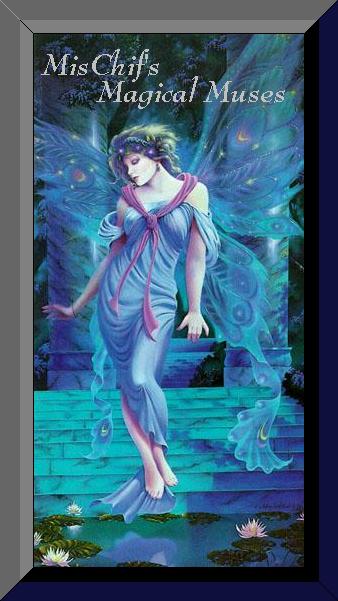 "Angel In Blue"
Used with permission from © Jeffrey K. Bedrick
Index of MisChif's Pages
Last Update:JUNE 2002


AS OF 6/28/02
THIS SITE IS UNDER
MASSIVE RE-CONSTRUCTION
PLEASE FORGIVE ANY PAGES
OR IMAGES THAT DO NOT APPEAR



MisChif's Tribute to September 11, 2001

Welcome to my Index Page,
below you will find a large list of pages
included on this website.
But, before you go any further.....
you MUST take a moment and read
THE OATH
This is a healing promise for the future
and if you agree with all the statements within THE OATH
then return by hitting your BACK button to this page or
clicking on the link back to the INDEX.
Of course, you don't have to read THE OATH, but,
it might be a good thing if you do....you never know!!
Go ahead...I dare you!


A word of warning!
My pages are graphics intense and DO take a long time to load
and for that I apologize, but, I think you'll agree that it's worth it!

You can now use the link below
to add your pages to my Index Page by
clicking on the Add Your Own Link icon at the bottom of this list.
or
you can add your link to the pages listed below by
going to that page and clicking on the Add Your Own Link icon at the bottom of the page..

I want to thank Oh My Graphics
for the beautiful banner below!!!
Please use this to link back to my site.

The URL for my Home Page is:
http://members.tripod.com/~cslaw/MM1.html
The URL for my Index Page is:
http://members.tripod.com/~cslaw/MMindex.html